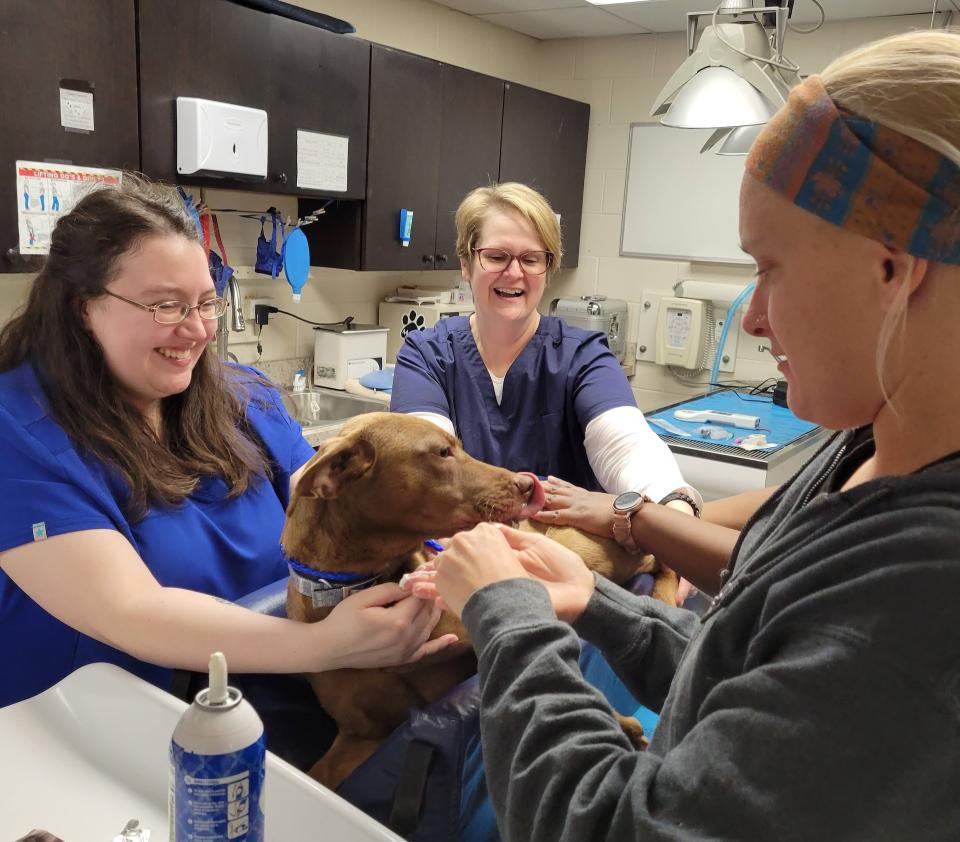 Be Part Of Something Exceptional!
We are passionate about providing exceptional veterinary care and making a positive impact on the lives of animals and their owners. We believe that our dedicated team of veterinary professionals is at the heart of our success. If you share our commitment to animal welfare, exceptional service, and professional growth, we invite you to explore career opportunities with us.
Why Join Our Team?
Compassionate Care: We strive to provide compassionate and personalized care to every patient that walks through our doors. Our team members are driven by their love for animals and their dedication to improving their health and well-being.
Collaborative Environment: We foster a supportive and collaborative work environment where teamwork, open communication, and mutual respect are highly valued. We believe that by working together, we can provide the best possible care for our patients.
State-of-the-Art Facilities: Our veterinary hospital is equipped with advanced medical equipment and technologies to ensure accurate diagnoses and effective treatments. We believe in staying up-to-date with the latest advancements in veterinary medicine, providing our team members with the resources they need to deliver high-quality care.
Professional Development: We are committed to the growth and development of our team members. We offer continuing education opportunities, and mentorship programs, and encourage participation in conferences and workshops. We believe in investing in our employees' professional development to enhance their skills and expand their knowledge.
Work-Life Balance: We understand the importance of maintaining a healthy work-life balance. We strive to create schedules that allow our team members to have time for personal pursuits and spend quality time with their loved ones.